Oasis, a national organization with programs in nine cities across the country, was looking to increase participation in their programs for older adults. We worked with their team to develop a campaign using their existing photography that could be adapted to variety of materials and customized to meet each city's needs and programs. During the project, we also updated the Oasis system of logos and tagline and helped update their brand standards manual.
The Oasis logo was redesigned and then customized for each chapter and program.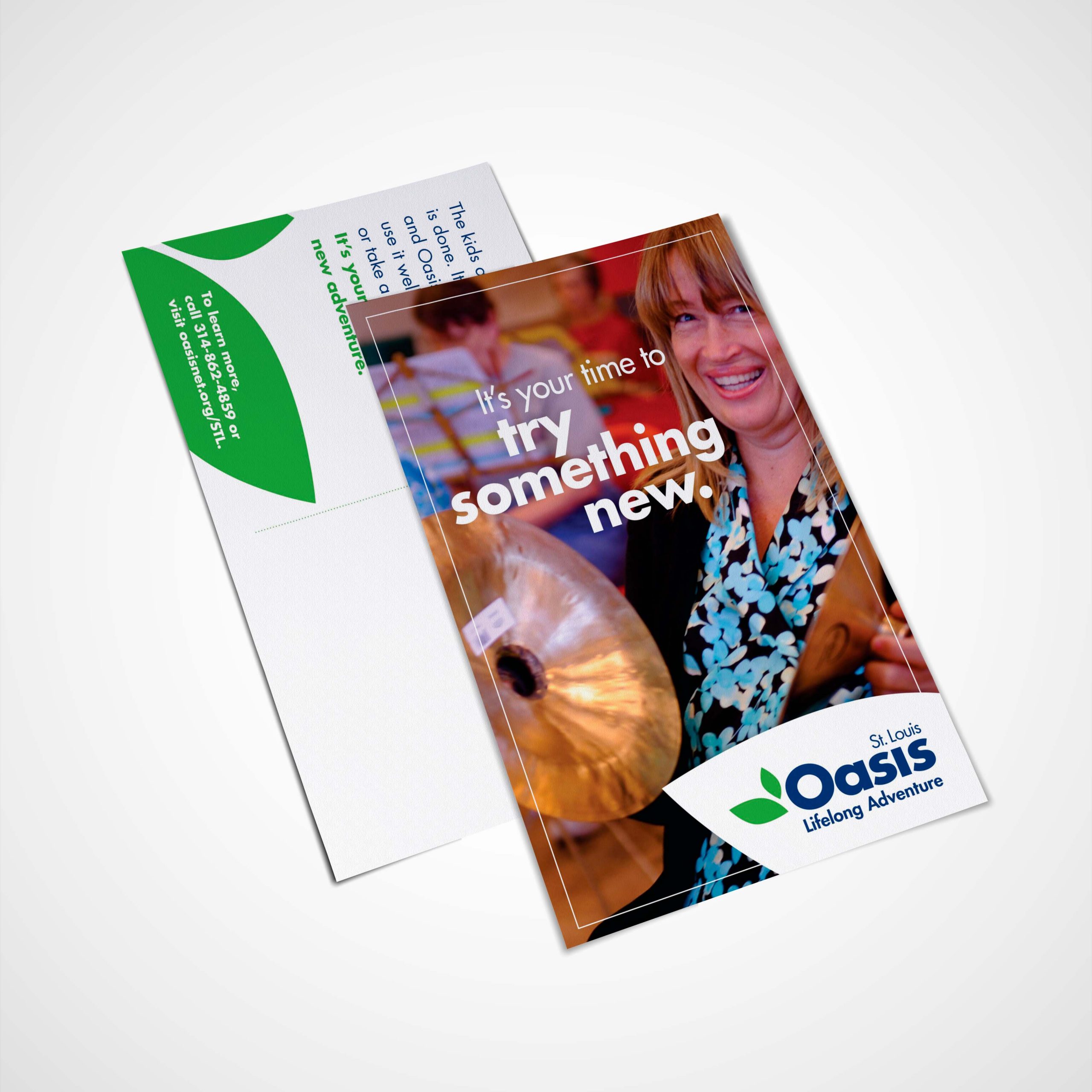 We developed a series of messages that were used on postcards, ads, flyers, and posters.
501 is great to work with and works effectively within a budget.
Janice Branham
Oasis Director of Communications & Technology
---
---
---
---
The same messages were adapted to posters and flyers.